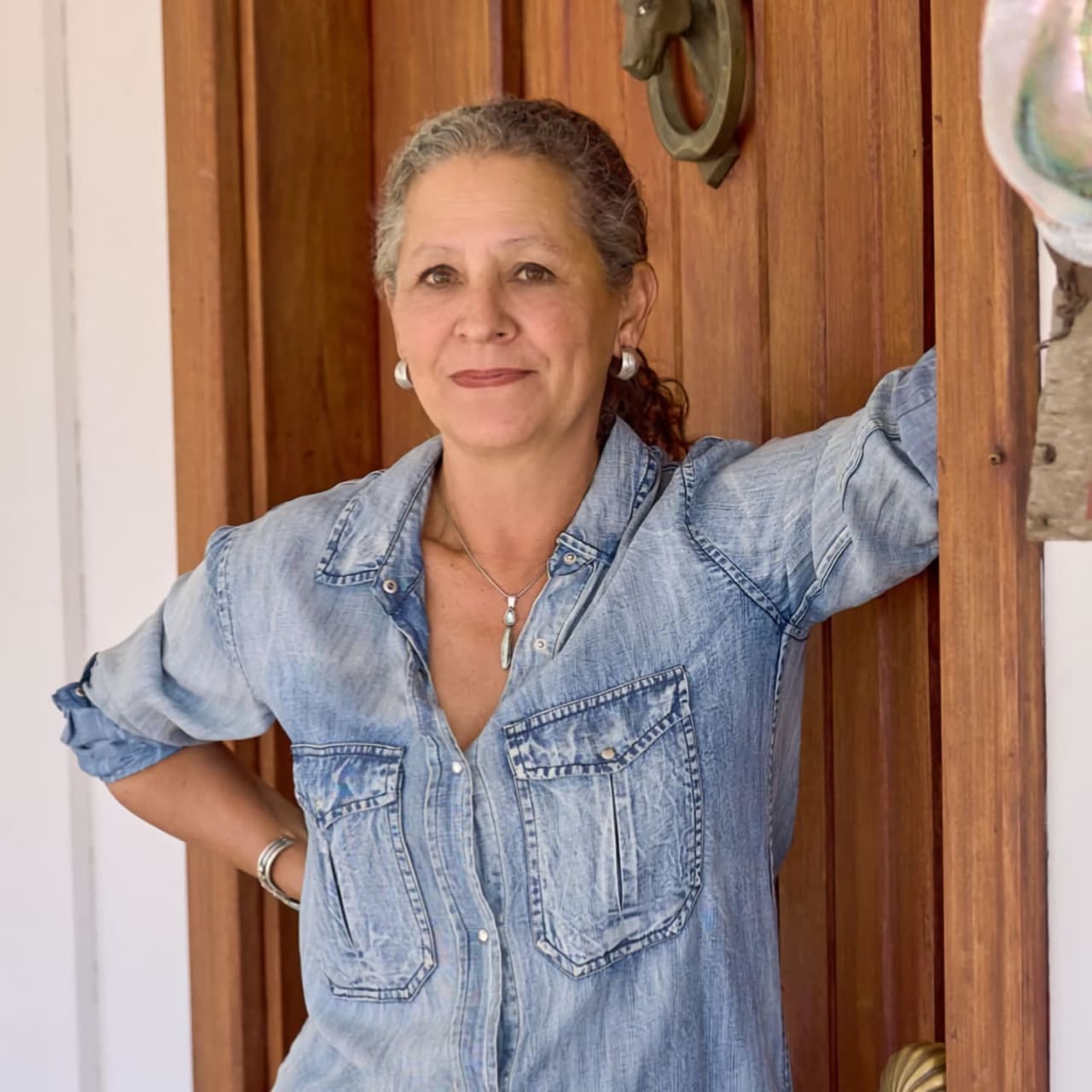 Meet Ariana
Coastal Marine native, Ariana brings her life experience as a zoologist, professional equestrian, farmer and entrepreneur to her real estate ventures. She has developed vineyards, planted orchards, built farm estates and used her extensive experience in gardening and landscaping to efficiently enhance property values for herself and her clients. With her creative eye, she sees a property's possibilities that others don't. This, in addition to her 'thinking outside the box' perspective gives her a leading edge in developing successful strategies for buying and selling properties.
For Ariana, real estate is a puzzle to solve to support her clients through both the exciting and challenging aspects of buying and selling. While she specializes in farms, generational ranches, equestrian estates, vineyards, rescue sanctuaries, and vacation getaways, many of her clients are first time buyers looking for their first investment property, large and small.
If you google Ariana, you will see that she is an accomplished entrepreneur and pioneer in the field of equine based therapy, founding the Equine Guided Education method, in 1989. She has trained over 6000 leaders and coaches and recently passed on her ground-breaking, international legacy, SkyHorse Academy, which continues to teach professionals from around the world how to incorporate horses into the healing arts, veteran programs and leadership businesses.
As an internationally known author of four books, guest on numerous podcasts and featured in a variety of newspapers and magazines, Ariana's diverse experience in creating transformation is unparalleled. She is a true renaissance woman who opens doors for change, lights up new opportunities, and walks her talk. Her passion for her local agricultural and coastal community shows in her volunteer work and leadership positions with the Petaluma Business and Professional Women, the Valley Ford Volunteer Fire Department, Sonoma County Farm Trails, 4H, Livestock Conservancy, One Green World and the local herbal community.
Many people know Ariana from rural Petaluma and Valley Ford. As a mother of three, she spent many years volunteering at Two Rock Elementary, Tomales Elementary and High School and 4H leader for 10 years. She and her husband currently run their own farm in the Laguna De Santa Rosa region complete with Chardonnay and Merlot vineyards, organic hay, medicinal herbs, horses and livestock.
In addition to her role as a Realtor®, Ariana offers consultations on land stewardship, landscaping, animal husbandry, and equine facility design (including arenas, pastures and paddocks).
In her free time she enjoys family time with her children and their families, riding her horses, gardening, and creating in her art studio.
A few more things to know
Ariana started her real estate career with Sea Ranch Sales in Gualala specializing in vacation rentals and mentored with one of the best Realtors® on the west coast. When she moved back to Sonoma County, she mentored with some of the top agents in the region. She is proud of the stellar marketing and property analysis tools at her fingertips. She has a great resource list of 1031 exchange companies, lawyers, property stagers, private investors, Ag loans and mortgage experts she provides for her clients depending on their real estate plans.
She helps her clients decide whether a 'bridge loan' option is a good strategy to purchase a property before selling, and if 'concierge programs' that provide funding to update or make repairs on properties before they go on the market for sale is worth doing.
Ariana also has a national network of the US top real estate agents for her clients that are purchasing or selling out of state or in other regions of California. She interviews the other realtors to make sure they are a fit, and then refers them to their clients. She happily assists them along the process of buying and selling properties with the agent they choose.